Safe Online Games for Kids
Curated list of fun and entertaining online games that are safe for kids to play over weekend parties or meet.
Online games provide entertainment to ease your boredom in the comforts of your home, in the middle of a busy day, or while traveling. They provide a remedy to the boring routine that we follow.
For kids, it is a source of entertainment and also a learning medium. It helps parents divert the attention of their kids when they are busy at work or having a catch-up with their friends.
Online games are handy and not messy! However, one challenge that most parents face is finding safe games that do not encourage violence. And instead, allows their kids to learn in the most entertaining way possible.
The following are ten safe online games for kids to leave you comfortable while your little ones have fun in front of the screen.
1. Get Creative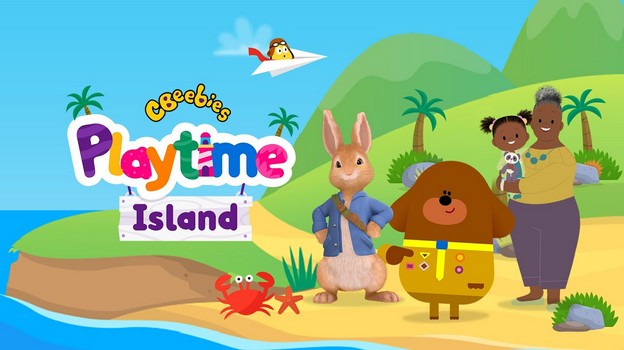 Get Creative by Cbeebies is a fun game suitable for kids as young as four years old. It is a creative online playground that will surely bring out the creative juices of your kids! Here, they can draw, paint, doodle, and play with friends and toys that they will love.
Friends like Go Jetters, JoJo & Gran Gran, Mr. Tumble, and Waffle the Wonder Dog are some of the toys they will meet as they play. The game also has different art features like glitters and stencils that your kids can navigate without your help, ultimately developing their ability to make their own choices.
The creator consistently updates the themes of the application depending on the season for the kids will enjoy it more. Recently, Get Creative updated the theme to summer with new activities, themes, and visuals.
This game not only allows your kids to discover their creative talents but also encourages a spirit of friendliness through online friends.
2. TOCA Life Pets
TOCA Life Pets is an online game that teaches kids how to treat animals kindly, an important attitude that must be taught during childhood. Kids can stroll their pets and enjoy different activities that range from outdoor and adventure ones to indoor ones. There are also a wide variety of animals that your kids can enjoy.
TOCA Life Pets currently has five locations that will allow your kids to travel virtually while staying safe in the comforts of your home. It will show your kids the joy of having a pet to accompany them in their daily lives.
3. PBS Kids
PBS Kids is an educational online game that teaches and hones different skills that your kids will need growing up. It is a good game for preschoolers. It is also safe because it is curriculum-based which means it is thoroughly reviewed and spirits of violence are completely excluded.
It contains a wide range to cater to the different preferences of the kids like space, animals, dress-up, and board games, among others. It is a good game for kids just starting school.
4. Internet Safety Hangman
For kids in grade school, the Internet Safety Hangman is a great pastime! It will test their vocabulary as they have to guess hidden words and phrases. Usually, the words included in the game teach kids about the dangers and threats on the internet. It will not only provide entertainment for your kids but also subtly teach them how to be internet safe. Kids could also use some of your assistance or a little help from WordFinder.pro if they are stuck for long and start to lose interest in the game.
5. Band Runner
If you are looking for a fun game that does not need to be educational, Band Runner is perfect! In this game, your kids can choose between two characters- Ellie and Sam who are on their way to a gig. Before reaching the destination, they must face and run through obstacles with perfectly timed jumps that will be triggered by touch.
If they ever fail to time a jump, the character will fall and a question will be asked. The questions are real-life situations that will teach your kids how and what to do in certain situations. After the question, they can continue and finish the level.
Though this may seem like a non-educational game, Band Runner teaches your kids how to act in real life (e.g., when talking to strangers). It is safe to play and it will keep them safe in real-life situations.
6. Cyber Defense Quiz
If your kids are fond of watching Justice League and Avengers, they will surely enjoy a superhero-themed online game. Cyber Defense Quiz is packed with both educational materials and a touch of entertainment. Kids will answer the questions, as many as they can to unlock their favorite superheroes and some of the most feared villains.
Like Band Runner, the questions are not factual but situational. It teaches them how to deal with and prevent cybercrimes. This is recommendable if played alongside the parent so the kid can simultaneously ask you about the questions.
7. Switch Zoo
If you are looking for an entertaining game that will leave your kids amused and happy, Switch Zoo may be what you're looking for. In this game, the player can switch the body parts of animals and mix them up with other animals. It allows them to decide and it will surely make them laugh.
There are 142 animals included in the game. There are also genuine animal sounds to enhance the amusement factor. It will not only increase their curiosity, which is good for learning and tickling their imagination, but it is also violence-free.
8. Pokemon Playhouse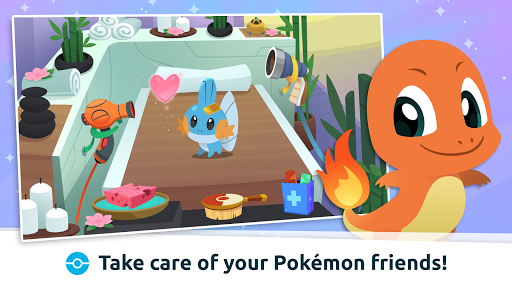 Pokemon Playhouse is a game that even kids as young as three years old will enjoy. The game does not feature any forms of violence. Your kids can meet and interact with different Pokemons and play different activities as if taking care of a pet.
They also feature different locations like the tower, lounge, outdoor, and playground. Your kids can groom or stroll with the Pokemon in the virtual house. It also has a Search for the Stars feature where kids are challenged to spot Pokemons in the sky.
9. LEGO City Explorers
LEGO City Explorers instills a love for exploration within your kids. If you are looking for action-packed activities filled with travels and adventures to different islands and cities, then this is your game. It includes adventures and challenges in islands, cities, forests, and outer space. It is also perfect for five years old and above. If you want to unleash their inner astronaut, LEGO City Explorers is just what you need.
10. Animal Jam
For kids who love anything that involves animals, this is for you to try. Animal Jam allows your kids to customize animals so they can create their perfect pet. They also meet new friends who also have animals of their own.
These games are downloadable both in Google Playstore and Apple Appstore. For more queries, these mobile applications are supported by different email accounts. FAQs are also provided to make sure that the game is kid-friendly.
Knowing what your kids like and what they enjoy is essential in finding an online game that will keep them entertained, educated, and safe at the same time. While these games are perfect to keep kids busy, joining them and enjoying them will also allow you to build a relationship with your kids.
---
Published on 09 Oct 2022
Author: Marinel