Fun Online Games to Play with Teammates
Curated list of fun and entertaining online games that you could play online with your friends, teammates and colleagues.
The best way to play and get competitive is to play with friends! And being stuck at home or being miles away from them should not stop you from having a good laugh with your friends as there are online games that you can play together.
Through multi-player games, you can reach them and share the excitement of winning as good and as genuine as physical games. Also, these games increase one's skills in working with a team to achieve a certain goal – a character that we all need to survive in a world where we are never alone.
At times when the world becomes too overwhelming, even adults are looking for fun. And no one is ever too old to have fun. Games may be childish but it allows us to build relationships and relate to people more.
Below are ten fun online games that you could play with your friends, families, and loved ones. Grab your phones and get ready to download these exciting and challenging games to share with others.
1. Among Us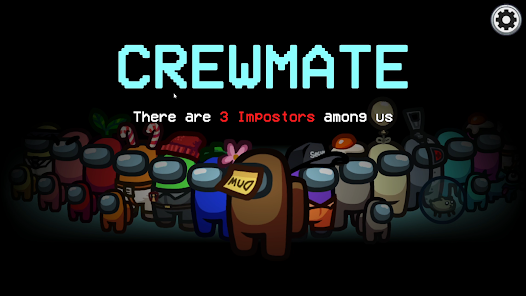 Let's start with one of the most famous and widely played multiplayer games all over the world. If you love games, then you surely know this! In fact, during the lockdown, celebrities have been seen playing this game.
Among Us is an online game that is best enjoyed when the players are away from each other. This will add a thrill to the guessing that happens every time someone is killed.
Up to ten players are allowed to join the game. The goal of the group is to find out who the imposter is. During the start, an imposter will be chosen, and they are tasked to kill all the other players without getting caught. The other players need to stay alive, stay attentive, and guess who is the imposter, so they could kick them out and win the game.
Among Us will definitely tell you who is the best and the worst liars in the group. Plus, it will develop one's ability to think critically and notice the details.
2. Skribbl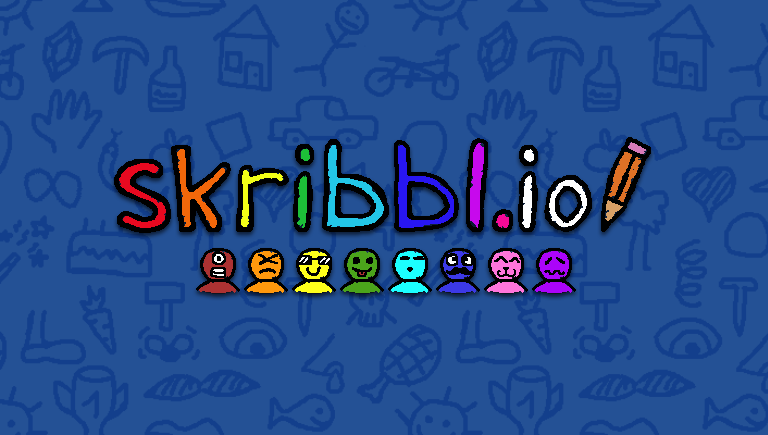 For all the artsy people out there, you will surely love this game! Skribbl is a browser online game that allows up to seven players to join in the game with multiple rounds. Upon clicking the link, the new player will be asked to create a codename, so everyone is anonymous. This is a guessing game that requires you to draw to describe the word assigned to you.
The other players will guess the word and whoever guesses the right answers the most will win! It unleashes your creativity while challenging your vocabulary. You can also share a good laugh with your friends when you see the other guesses they make.
3. Tabletopia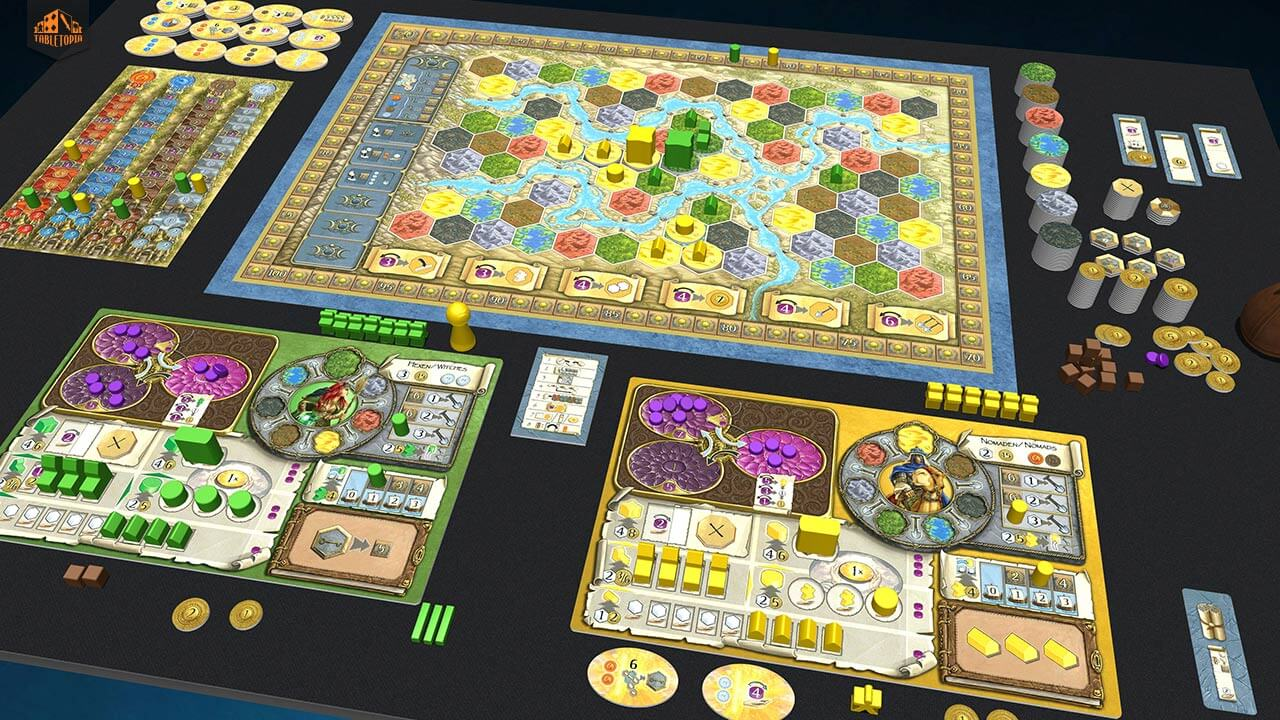 Are you a fan of chess and other board games? Are you frustrated that you have no board or that you have no one to play with you at home? Then, playing Tabletopia with friends is the solution!
Tabletopia allows you to create a room where you and your friends can play an online tabletop game. You can also get in two rooms at the same time to enjoy and win the game with your friends. Like a physical chess game, Tabletopia aims to provide the most authentic experience for the players as if playing face-to-face with their opponents.
4. Colonist
To spoil the fans of board games, here is another online multi-player game you can try right now! Colonist is a multiplayer board game that will unleash your competitive energy. The challenge is that you and the other players will be settlers who will be asked to develop your settlements by establishing buildings, businesses, tradings, and other resources to get rich and stable.
As you continue to build, your settlement will develop, and you will be given more points. The first to reach the goal will win. Unlike other games, you don't have to download it and can simply hop on the website, create a room, and play.
Like Skribbl, you will only have to send a link to your friends as many as three and enjoy these with board game challenges.
5. CardzMania
What would a day be without some good card games with your friends? CardzMania is perfect for those living far away or those who are still suffering from the long traffic ahead. The game offers different classic games that you enjoy with your friends like Spades, Hearts, Gin Rummy, and 17 more. You can play with your friends or with other players from different parts of the world. CardzMania is a website that saves you from the hassle of downloading it. Also, it does not come short of features for you to enjoy the games more.
6. Codenames
What perfect way to hone your communication skills than to play a game with friends? Codenames is a multiplayer game that allows you to play with a minimum of four players. It is a word-based game where the players will be divided into two groups: team red and team blue.
There will be a guesser and a spymaster for the two groups. The guesser selects the words of the team and they must select it faster than the other team. There are black-colored word cards (known as assassins) that will kill the guesser. To guess the right words, you and your teammates will have to communicate through one-word clues. If you like finding words in Scrabble or solving daily Wordle, you might enjoy playing codenames as well.
Codenames is best played with as many people as possible. So go on and invite as many friends as you have.
7. Call of Duty: Warzone
For those who own Xbox One, PS4, or a personal computer, this game is one to try. Call of Duty: Warzone is one of the many variations of Call of Duty that will surely give you an action-packed gaming experience with your friends. It is one of the battle royale genres that Call of Duty is known for.
Here, you can choose different-sized squads. The player will surely enjoy first-person combat in new locations and arenas with as many as 150 players. Join the warzone now!
8. Werewolf
If you have tried playing Among Us or the famous Mafia, this is one you would probably like. You can ask your friends to rally with you as you identify and kick the werewolves. This game gives you and your friends the task of saving a village that is ruined and threatened by a werewolf. Like Among Us, the werewolf is one of you. Therefore, you must question and doubt even your closest friends as they could be your enemy.
You can enjoy it with your friends, cousins, or the whole class as it can cater to up to 16 players at a time. If you are alone or you don't have many friends, then it is a perfect way to meet a few. Werewolves allows you to invite players from different parts of the globe to play with you.
9. Psych!
Developed by celebrity Ellen DeGeneres, Psych tests your knowledge of trivia questions. If you are good at bluffing, then this may be your favorite game. The players are provided with multiple game cards where they answer trivia questions with made-up and fake answers.
This will test your wittiness in coming up with unique and believable answers. The goal here is to outwit your friends with the responses or the made-up answers you came up with for the questions. Currently, it has four categories of trivia questions. If you need a good laugh and a light game that does not require much competitiveness and violence, try this.
10. Sky: Children of Light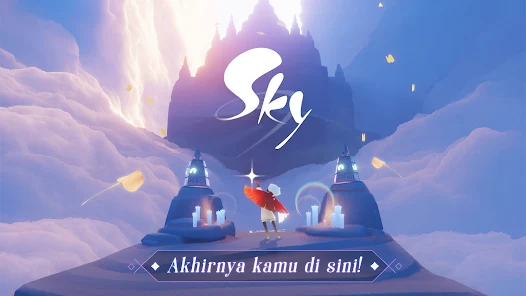 For travelers and wanderers out there, Sky: Children of Light is the perfect game for you. Packed with great and enchanting musical scoring, it opens a fictional realm that will prompt your imagination and fulfill your desire for adventures.
There are seven realms designed for you and your friends to choose and explore. In these realms, you will face different challenges, virtually experience fictional events and seasons, and collect prices. You can also customize your character to make it seem as if you're in the game itself. Aside from challenges, one way to gain a reward is to face the scary monsters in dark realms.
Finding a way to de-stress and entertain ourselves can be challenging but with the help of the internet and with the presence of our friends whom we know and those we are yet to meet, life can be tolerable.
---
Published on 23 Nov 2022
Author: Marinel